Commercial Painting Contractor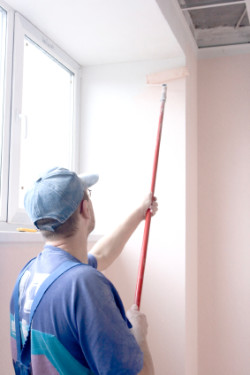 Keeping your business looking its best is important if you want to make a good impression on customers and clients. If you're looking for help making the positive impression that can really boost your business, turn to the commercial painters at Professional Painting Specialists, Inc. for assistance. Serving Saratoga Springs and nearby communities, we're proud to offer commercial painting services to local businesses.
Our commercial painting contractors are skilled at both interior and exterior painting, so you can always look to us to meet your painting needs. Whether you want a new look for your office conference room or you're trying to attract new customers by changing the exterior color of your restaurant, we're here for you. Call or e-mail us today to speak to a commercial painter about your needs!
Interior and Exterior Commercial Painters
At Professional Painting Specialists, Inc., we aim to provide our customers with comprehensive service options. That's why our commercial paint contractors are happy to provide both interior and exterior commercial painting service. If you're looking for commercial painting companies that are willing to take on any painting job you might have, Professional Painting Specialists, Inc. is here for you.
Whether you want to update the decor in your retail store or you'd like to change the exterior paint color of your office, we're ready to meet your needs and provide you with a superior finished product. Our commercial painters have a decade of experience to rely on, and that means we know what it takes to get the job done right. To ensure you're satisfied with our services, we offer one-year warranties on one-coat paint jobs and two-year warranties on two-coat jobs.
Annual Commercial Painting Services
In addition to providing one-time commercial building painting services, Professional Painting Specialists, Inc. also offers annual painting service contracts. These contracts include painting services, and when you enter into a service contract, you'll also benefit from preferred service, flexible scheduling, and great discounts. Our fully bonded and insured commercial painting contractors will work hard to make certain that your interior and exterior painting needs are met. With our help, you can keep your business looking its best throughout the year.
To learn more about our annual service contracts or get a free estimate for any of our services, call or e-mail us today. We're ready to take your call and provide you with top-quality painting services in Saratoga Springs!
Business Painting
Commercial Staining